'See It, Hear It, Report It' safeguarding campaign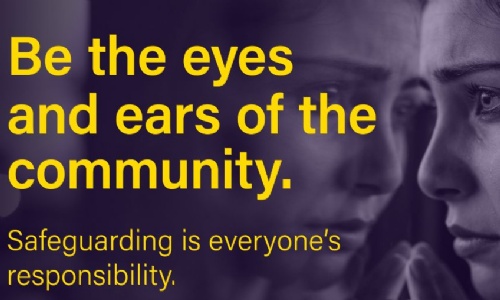 There is a concern that children, and especially vulnerable children and adults, may become an even greater cause for concern during the Stay At Home period as invisibility increases vulnerability.
A new See It, Hear It, Report It campaign has been launched by the Departments for Children, Young People Education and Skills and Justice and Home Affairs, with support across the whole of Government and the States of Jersey Police, to encourage Islanders to work together to keep everyone at heightened risk safe and in sight.
The campaign will highlight that safeguarding is everyone's responsibility, encouraging Islanders to be our "eyes and ears" in the community and report any safeguarding concerns. The campaign will also promote the support available to children, young people, families and adults.
The Children's Minister and Education Minister will be promoting this campaign when they take part this evening in a Q&A session with young people on Radio Youth FM, a show that is run by young volunteers from the Jersey Youth Service. https://tunein.com/radio/RYFM-s180189/
The Ministers will be interviewed live on Radio Youth FM, this evening, at 6.30pm.
The show is presented by Honor (21) and Alfie (18) who are both volunteers at Youth Arts Jersey.
The radio streams through Tune In app: https://tunein.com/radio/RYFM-s180189/ and is a live show every day from 6pm - 8.15pm
More details can be found on Youth Arts Jersey Facebook page: