Mission, Core Values and Principles
At La Moye School we are driven to do the best for every child so that they can become successful. This is described in more detail through our mission statement, core values and principles.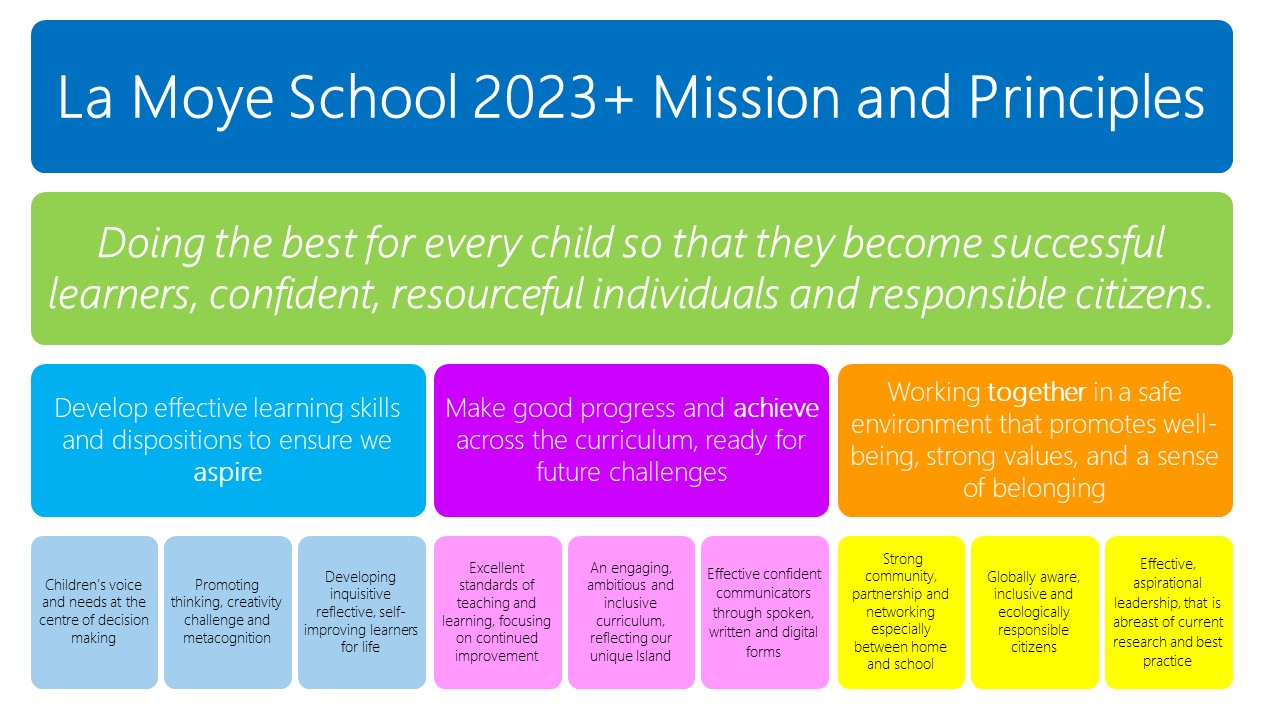 Core Values
Our Core Values were developed by our whole community and underpin what our school is about:
See the attachments below for more information on each value.