Year 5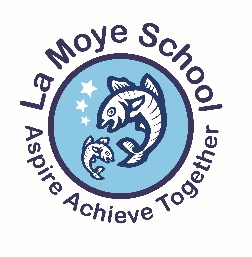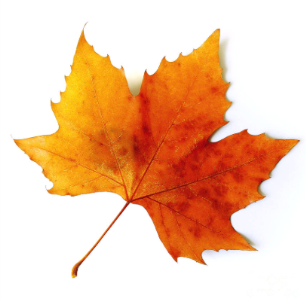 Year 5 Autumn 1 Newsletter
Welcome back to the first half of the Autumn Term. We hope you all had a good break; we have a busy and exciting half-term planned.
All Year 5 students have started the year with a yellow trusted badge. Those that were lost have been replaced for no fee, however, if these are misplaced throughout the year a new one will need to be purchased. These badges are a representation of our trust of the students and support of behaviour management programme at school.
Equipment
Many students bring their own resources to school and enjoy taking responsibility for their own learning. Please can we ask that they have this equipment in particular:
One pencil case with the usual range of writing and recording materials, including an HB pencil and blue or black pen, coloured pencils, a rubber, a sharpener and a 15 cm ruler.
Healthy Lunches / Snacks:
A reminder that we aim to be a healthy school and as such please can you ensure that your child has a balanced lunchbox and an appropriate healthy snack for the morning, this should be either a fresh piece of fruit or some vegetables. A lunchbox full of sweets, crisps and chocolate bars is not a healthy option, nor does it help with concentration. Please can you also ensure children have a good breakfast to set them up for the day.
With our eco-drive at school and consideration for the environment, can we also ask that you be as plastic-friendly as possible.
Homework
Homework will focus on basic skills that need lots of practice to become embedded such as reading, spelling and maths/number fluency. In addition, we will also promote children's interests through self-study opportunities so they can extend their own learning. Please can you ensure that homework is completed on time and follows our homework expectations, eg) correct spelling, dates and titles underlined with a ruler and neat presentation. We expect Year 5 pupils to spend 20 minutes on their Maths homework which will be given out on a Monday and due in on a Friday. Homework will be set, Monday to Friday, in accordance with the following timetable, although we must stress that it is subject to flexibility from time to time. The timetable should hopefully make things clear below.
Homework is now set using three main headings:
Must: Daily reading
Should: Weekly maths fluency
Could: Opportunity to take spelling journal home on a Friday to be brought back to school on the Monday for our weekly spelling test.
The timetable looks like this:
| | | | | |
| --- | --- | --- | --- | --- |
| Monday | Tuesday | Wednesday | Thursday | Friday |
| | | | | (Optional to take book home, must be returned Monday). |
Homework will start being sent home from the 20th September so children have time to settle into the beginning of Year 5.
Curriculum Information
With regard to academic studies, the team at La Moye have taken time to plan a broad and balanced curriculum. Identified below is some information regarding the coming half term.
Topic
During our first half term, we will immerse ourselves in the daily lives of the ancient Egyptians in our topic 'Pharoahs'. As we look back in time, we will be using skills from a range of curriculum areas as outlined below:
History – Life in Ancient Egyptian civilization, famous pharaohs, how we find out about the past and why people did things in certain ways.
Geography – Using mapping skills to locate Egypt in Africa and the wider world. The importance and impact of the River Nile. We will also identify human and physical geography of modern Cairo and make some simple comparisons to St. Helier.
Science – We will be looking at forces including the use of pulleys and levers to move things across services.
Design and technology –We will be using our knowledge of pulleys and levers to design systems for moving heavy objects.
English
During this half term we will be focussing on the following:
Reading:
Our reading focus will be on literal, inferential and deductive questions, ensuring children provide the necessary detail to their responses.
Writing:
In English, our writing will be driven by the texts 'Atlas of the wonders of the world' written by Ben Handicott. This text takes us on a visual journey around the wonders of the world and will assist us in creating our own non-fiction texts about areas of Egypt. Alongside this text we will be exploring the story 'The day of Ahmed's secret.' This writing will inspire us to write our own ancient versions of Ahmed's story.
Maths
In Maths we will be working on place value and addition/subtraction beginning with the following skills:
Read, write, order and compare numbers to at least
1 000 000 and determine the value of each digit.
Round any number up to 1 000 000 to the nearest 10, 100, 1000, 10 000 and 100 000.
To read and write roman numerals up to 1000
Count on and back for addition and subtraction
To add numbers within 1 000 000 using rounding and column method
To subtract numbers within 1 000 000 using column method
When helping at home, please show children alternative strategies to solve problems which can really help them. In addition, any help with learning times tables would be useful too. Children need to access Times Tables Rock Stars regularly.
PE
Both classes have P.E. on a Monday (Circuits) and Wednesday (Swimming) this term. Pupils will need to wear PE kit on both these days and bring a hat if it is sunny.
Year 5 will be swimming for the autumn term on Wednesdays and so will need to bring their swimming kit which must include a swimsuit, towel, goggles and a swim hat. Students must have all items in order to take part in the swimming lesson.
RE
We are learning to compare the different ways Sikhs put their religion
into practice. Key Question: How far would a Sikh go for his/her religion?
PSHE (Personal, Social, Health, Education)
We follow the JIGSAW programme; the first puzzle is 'Being Me in My World' with the focus on the communal understanding of 'rights and responsibilities' Rights, responsibilities, rewards and consequences are built on the belief that each child has the right and the capacity to make his/her own choices and, in doing so, is aware of, and therefore, accepts the consequences of these.
Lessons will focus on the following:
I understand my rights and responsibilities as a British citizen and a member of my school
I understand how democracy and having a voice benefits the school community and know how to participate in this
I understand how an individual's behaviour can impact on a group
I can make choices about my own behaviour because I understand how rewards and consequences feel
Music
In music this half term we will be continuing to follow the 'Charanga' scheme and will be focussing on playing the recorder. Children will be learning about rhythm and musical notation.
ICT
Within this unit pupils develop their understanding of computer systems and how information is transferred between systems and devices and look at small- and large-scale systems as well as large-scale systems. They will develop their appreciation of the fact that not everything they see on the internet is true, honest, or accurate and they will take part in a collaborative online project with other class members to create spoof content for a class website whilst also developing their skills in working together online.
French
Mrs Lopez will be teaching French each week to the class and build on the progress made last year.
Useful Websites
Maths - https://nrich.maths.org/
Maths - https://ttrockstars.com/
Spelling - https://www.spellingshed.com/en-gb/index.html
Handwriting - https://teachhandwriting.co.uk/
Reading - https://www.oxfordowl.co.uk/
All subjects - https://www.busythings.co.uk/ (Login = home8972 Password = crazy8362)
All subjects - htmlwww.topmarks.co.uk
Diary Dates:
Friday 17th September

Safety In Action Event, Les Ormes

Tuesday 14th September

Curriculum Presentation available to parents via La Moye YouTube Channel

Monday 27th September

School closed – Corn Riots!

Tuesday 19th October and Thursday 21st October

Parents Evening

Details TBC.

Friday 22nd October

PTA Break The Rules Day

Monday 25th October to Friday 29th October

Half Term.

Friday 12th November

Children In Need Day
Home School Links:
Should there be anything you may wish to discuss further please do not hesitate to contact us at school either personally or by E-mail. We look forward to a busy and enjoyable First Half of the Autumn Term.
Many thanks,
Thank you in advance for your support this year,
Miss Thomas and Mr Murphy
c.thomas@lamoye.sch.je d.murphy@lamoye.sch.je