Year 5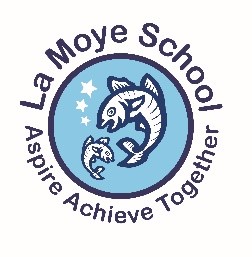 Year 5 Spring 1 Newsletter
Welcome back to the Spring Term and 2022. We hope you all had a wonderful Christmas and New Year with your families. We would also like to take this opportunity to thank you all for your kind cards and gifts at Christmas time, they were greatly appreciated by all. We have a busy and exciting half-term planned now that the children are comfortable with the Year 5 routine and expectations.
During the colder and wetter months it is important that your child comes to school everyday with a warm, waterproof coat with a hood that is clearly named. It is also important that children wear the appropriate school shoes with their school uniform – trainers are only to be worn on PE days. If your child cycles to school and wears trainers to do this please ensure that they bring their school shoes to change into upon arrival at school.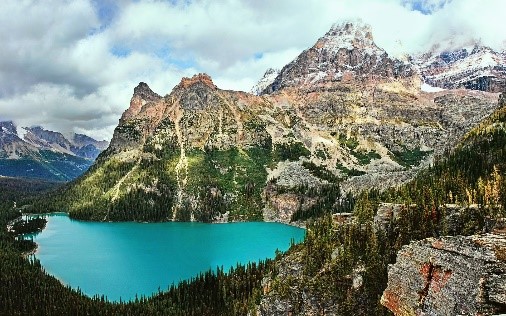 Topic The Amazing Americas
Through our lessons our learning will focus on the following…
Geography
We will use a range of aerial images of the Earth to identify geographical features such as countries, continents, volcanoes, rivers and impact craters. We will refer to globes and maps to make their identifications. We will identify the countries of North/South America and explore the capital cities comparing climates and geographical features. Children will investigate the different time zones of the Americas and compare to other times zones around the world. We will use the eight points of a compass and six-figure grid references with the use of Ordnance Survey Maps. Major mountain ranges of South America such as the Andes will be looked at including the active volcanoes of the Andes recapping on tectonic plates and how mountains are formed. We will be finding out about trade and industry in South America with exported goods from countries such as Argentina, Chile, Peru, Brazil and Columbia. Lastly we will compare our local area with a region in North and South America discussing similarities and differences.
Science
This half term we will be identifying the effects of air resistance, water resistance and friction that act between moving surfaces, to do this we will be carrying out different experiments with one looking at friction as a force and the second with how we measure friction. This will lead us into looking at mechanisms including levers, pulleys and gears and how they allow a smaller force to have a greater effect. We will look closely at what a mechanism is and how we can create our own mechanisms in class and within the forest area.
Design & Technology
Tying in with our science this half term we will be making a product that relies on pulleys or gears. Children will make a prototype before making a final version evaluating their designs outlining positive features and draw backs.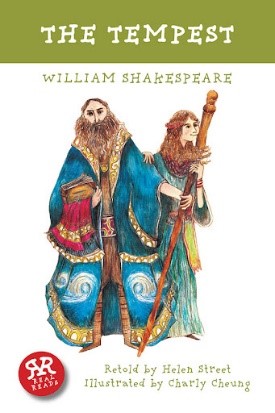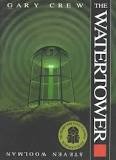 English
In writing, we will begin the term looking at The Man Who Walked Between the Towers – The story of a daring tightrope walk between skyscrapers, as seen in Robert Zemeckis' The Walk, starring Joseph Gordon-Levitt. Children will learn the skills required to write a Newspaper report about an event that's taken place.
We will then move on to write using The Tempest as a text driver. We will look closely at the language used by Shakespeare and use this to support some detailed descriptive writing about the storm.
During reading, we will initially look at the Shakespeare play, The Tempest. This will give the children an opportunity to look at a different style of writing and understand the structure of playscripts.
We will also be reading a variety of a short extracts of texts with a focus on improving a range of comprehension skills like asking questions about what they have read and drawing inferences backed up by evidence from the text.
Maths
In Maths, we are multiplying looking at data and statistics. The children will be reading information from tables and interpreting it to answer questions. Pupils begin to work with line graphs and learn how to read data from these, as well as to present information in a line graph that has been given to them in a table.
After this, the children move on to a long unit focusing on fractions. Initially, they will divide whole numbers to create fractions, mixed numbers and improper fractions. We will learn how to write improper fractions and mixed numbers, recognise and order fractions using pictorial representations. Using knowledge of common factors, they will convert fractions to having the same denominator and find common denominators in a group of fractions. We will move on to adding and subtracting unlike fractions by finding common denominators, as well as adding and subtracting fractions that create both mixed and improper fractions. Lastly, the children will learn to multiply fractions by whole numbers where the product will be an improper fraction or mixed number.
PE
Year 5 P.E. days are on Monday and Wednesday.
Year 5 will no longer be swimming this term, so there is no need to provide swimming kit.
For our Indoor PE session on Mondays, children will be practicing and developing core PE skills in Real PE. In these sessions there will be a focus on the development of agility, balance and coordination, healthy competition and cooperative learning. To access our Real PE challenges at home please follow the link below and use the provided username and password specific to Year 5:
https://real.jasmineactive.com/login
Username: year9804
Password: squid4890
On Wednesday afternoon children will be taking part in invasion games, Invasion games are games in which the aim is to invade an opponent's territory and score a goal or point. These are typically fast-paced games that need teamwork to control the ball, keep possession, move into a scoring position, and prevent the opposition from scoring. Games such as Netball, Tag rugby, Hockey, Handball, Bench ball and alternative sports such as Kin ball and tchoukball will be used to deliver our invasion games unit – this will be their outdoor session and as such children will need a jacket.
RE
Key question for this enquiry: Are Sikh stories important today? Learning Objectives: We are learning about Sikhs and their different beliefs, as well as the meanings that these have to a range of people
PSHE (Personal, Social, Health, Education)
Our focus this term is 'Dreams and Goals.' We will cover: I can identify what I'd like my life to be like when I grow up, I can appreciate the contributions made my different people in different jobs, I appreciate the opportunities that learning and education are giving me, I understand why I am motivated to make a positive contribution to supporting others.
Music
In music this half term we will be continuing to follow the 'Charanga' scheme and will be focussing on modern music. Children will be learning the famous Adele song Make You Feel My Love.
Useful Websites
Maths - https://nrich.maths.org/
Spelling - https://www.spellingshed.com/en-gb/index.html
Topic - https://spaceplace.nasa.gov/
Maths Complete - https://auth.completemaths.com/login?fromProduct=tutor
All subjects - https://www.busythings.co.uk/ (Login = home8972 Password = crazy8362)
Homework
Homework will focus on basic skills that need lots of practice to become embedded such as reading, spelling and maths/number fluency. In addition, we will also promote children's interests through self-study opportunities so they can extend their own learning. Please can you ensure that homework is completed on time and follows our homework expectations, eg) correct spelling, dates and titles underlined with a ruler and neat presentation. We expect Year 5 pupils to spend 20 minutes on their Maths homework which will be given out on a Monday and due in on a Friday. Homework will be set, Monday to Friday, in accordance with the following timetable, although we must stress that it is subject to flexibility from time to time. The timetable should hopefully make things clear below.
Homework is now set using three main headings:
Must: Daily reading
Should: Weekly maths fluency
Could: Opportunity to practise a set of Year 5 spelling words. These will not be tested, but should be worked on regularly at home.
The timetable looks like this:
Monday

Tuesday

Wednesday

Thursday

Friday

Reading.

Maths Fluency

Spellings

HOMEWORK TO BE HANDED IN
Diary Dates:
| | |
| --- | --- |
| Monday 13th February | Half term |
| Monday 6th March 5A | 5A States Chamber Visit |
| Monday 13th March 5B | 5B States Chamber Visit |
| Thursday 9th March | Swimarathon |
| Tuesday 21st March | Down Syndrome Awareness Day. |
| Friday 24th March | Sponsored Walk. |
| Friday 31st March | End of Term. |
Thank you in advance for your support this year,
Miss Wellman and Mr Murphy